Contact Our Board Certified Doctors!
Our Services
Business Hours
| | |
| --- | --- |
| Day | Hours |
| Monday | 9:00 AM to 5:00 PM |
| Tuesday | 9:00 AM to 5:00 PM |
| Wednesday | 9:00 AM to 5:00 PM |
| Thursday | 9:00 AM to 5:00 PM |
| Friday | 9:00 AM to 5:00 PM |
| Saturday | By Appointment |
| Sunday | By Appointment |
We accept the following payment methods: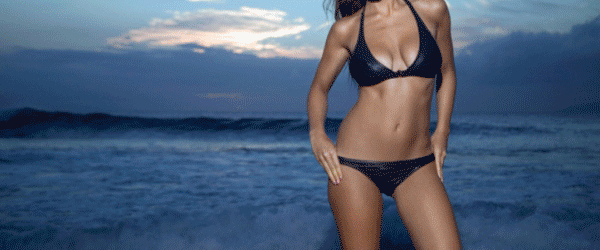 Our Team
Our Louisville, Kentucky plastic surgery team takes pride in helping you fulfill your cosmetic goals. We know that our procedures may enhance every aspect of your life, from your appearance to your self-confidence. To facilitate your experience with us, every member of our team – staff members, nurses, and doctors – makes your needs a priority. We look forward to discussing your goals, then customizing a procedure that's just right for you.
Are you ready to discover what plastic surgery can do for you? Request a consultation online with our Louisville plastic surgeons.
We recognize that surgery and related procedures are not typical daily experiences. M. Bradley Calobrace, MD, FACS, Nana M. Mizuguchi, MD, FACS, and all of the dedicated nurses and other professional staff caring for you maintain the highest standards of quality in every way. Meet our team and learn more about our experienced, board-certified plastic surgeons at our Louisville, Kentucky practice and the nurses that work with them:
Dr. M. Bradley Calobrace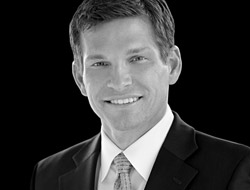 M. Bradley Calobrace, M.D., FACS is a board-certified, Los Angeles-trained Kentucky plastic surgeon who established Calobrace Plastic Surgery Center in an effort to bring the latest technology and techniques in plastic surgery to the Louisville area.
Dr. Calobrace is a graduate of Indiana University School of Medicine and completed residencies in both general surgery and plastic surgery at the University of Southern California in Los Angeles. Subsequently, he completed a cosmetic and breast surgery fellowship at the Institute of Aesthetic and Reconstructive Surgery with Dr. G. Patrick Maxwell and entered private practice in Louisville, Kentucky in 1997.
He is a gratis clinical faculty member with the Department of Surgery, Division of Plastic Surgery, at the University of Louisville and received teaching honors in 2007 for his participation in the plastic surgery residency. He has established himself as a leader in cosmetic plastic surgery in Louisville and recently received recognition in Louisville Magazine as one of Louisville's "Top Docs" and "Best of Louisville."
Dr. Calobrace is board-certified by the American Board of Plastic Surgery and is a member of numerous professional organizations, including the American Society of Plastic Surgeons, American Society for Aesthetic Plastic Surgery, Kentucky Society of Plastic Surgeons, and American College of Surgeons.
He has a very large, diverse cosmetic practice, performing nearly 1,000 major cosmetic procedures each year, including facial surgery, body contouring, breast surgery, hair transplantation, and post-bariatric rejuvenation. Dr. Calobrace was highly involved in the introduction of ultrasonic-assisted liposuction (UAL) in the United States, lecturing extensively and authoring multiple articles and a chapter on UAL. Dr. Calobrace has accumulated an extensive amount of experience over the last decade, performing approximately 400 breast surgeries each year. Over the years, he has worked with both saline and silicone gel implants and offers all currently available implant types. He has a focused interest in revisional breast surgery and augmentation mastopexy. As a standout professional among Louisville plastic surgeons, Dr. Calobrace continues to be a leader in non-surgical cosmetic procedures.
He recently established CaloSpa, an innovative medical spa concept, and opened a 16,000-square-foot facility combining his cosmetic surgery practice, a surgical center, and a comprehensive medi spa. He is an Allergan consultant and conducts roundtable discussions and injectable training sessions. He also participated in the original JUVÉDERM® Injectable Gel clinical trials and is a member of the National Educational Faculty for BOTOX® Cosmetic, JUVÉDERM, and breast surgery.
Dr. Nana N. Mizuguchi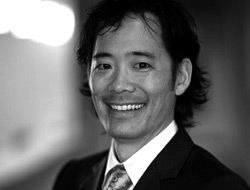 Nana N. Mizuguchi, MD, FACS is a dual board-certified plastic surgeon who is Dr. Calobrace's first associate. Dr. Mizuguchi brings to Calobrace Plastic Surgery Center a high level of experience in aesthetic and reconstructive plastic surgery. He is a highly-skilled surgeon with an artistic vision for beauty. His key goals are providing exceptional quality of care, compassion, patient education, and surgical outcomes.
After graduating with honors, Alpha Omega Alpha, from Tulane University School of Medicine, Dr. Mizuguchi completed a 5-year general surgery residency at the University of Louisville under the direction of Dr. Hiram Polk. He then completed his plastic and reconstructive surgery training at the University of North Carolina at Chapel Hill. During his residency in plastic surgery, he spent 6 months with the Charlotte Plastic Surgery group, which is the largest plastic surgery center in the U.S.
Dr. Mizuguchi is board certified in both plastic surgery and general surgery. He is a member of the American Society of Plastic Surgeons and Kentucky Society of Plastic Surgeons. During the last 3 years, Dr. Mizuguchi has been a full-time Assistant Professor at the University of Louisville in the Division of Plastic and Reconstructive Surgery. He was actively involved in the training of new plastic surgeons. While there, he specialized in breast reconstruction, head and neck reconstruction, and aesthetic plastic surgery. He was also the director of the student teaching and the microsurgery programs. He maintains a clinical faculty position with the Division of Plastic Surgery. Dr. Mizuguchi has given numerous Grand Round presentations in plastic surgery and general surgery. He also presented a lecture at the Louisville Breast Update Forum and participates in the Louisville Flap Course each year. Dr. Mizuguchi is also one of the few plastic surgeons in the country selected to use the new silicone gel "gummy bear" breast implants in Louisville.
Dr. Mizuguchi is a distinguished member of NOVA (National Council of Leaders in Breast Aesthetics). He has been featured in several local television shows discussing the role of Sculptra® Aesthetic as a volume filler for facial rejuvenation. This plastic surgeon near Lexington, Kentucky has also given numerous seminars on skincare, as well as on non-surgical and surgical rejuvenation of the face.
Why Choose Us?
State-of-the-Art Techniques
Highly Trained Office Staff
Dedicated to Patient Education
Board-Certified
Louisville Magazine's "Top Docs" And "Best Of Louisville
Over 1,000 Major Cosmetic Procedures
Associations & Memberships:
American Society Of Plastic Surgeons
American Society For Aesthetic Plastic Surgery
Kentucky Society Of Plastic Surgeons
American College Of Surgeons